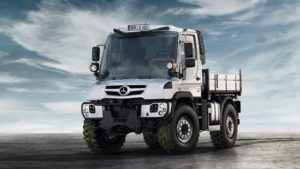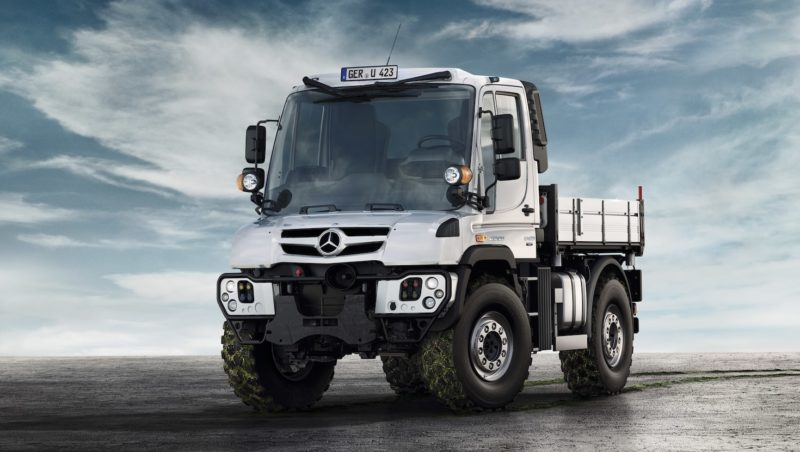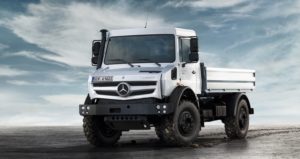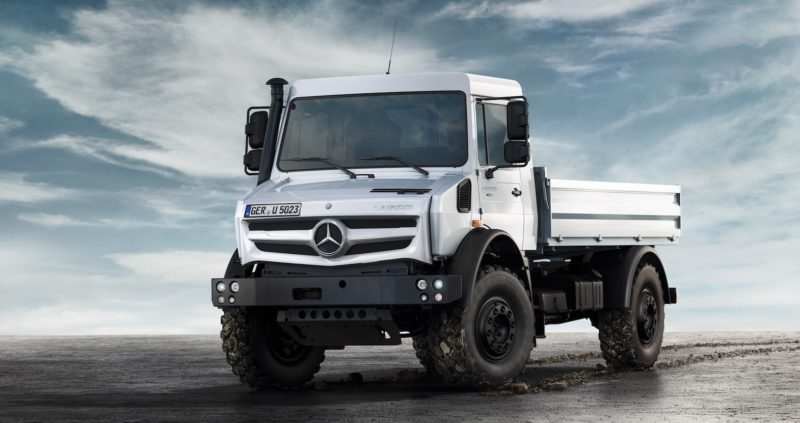 The Unimog, an exceptional vehicle for an exceptional workload
Progress and safety, perfection and responsibility, performance and innovation are just some of the values to which the Unimog is committed.
The result sets new standards for off-road mobility: extreme efficiency, energy efficiency, road safety, etc.
Unimog has over 60 years of experience in designing exceptionally mobile off-road trucks.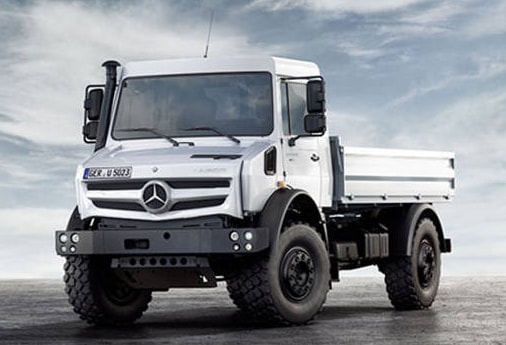 Unimog UHE
 The Unimog U 4023 / U 5023 range consists of vehicles that are the only ones able to cross the most difficult terrain. It also adds a compact and practical design to its irresistible dynamism, unparalleled power and absolute reliability.
The Unimog range is the ideal working and transport machine for the most difficult conditions. In addition to its crossing capabilities, it also has exceptional roadside capabilities. Its extreme off-road robustness is the result of a series of technical developments, including the ladder-type flexible frame via all-wheel drive with differential lock in both axles, and automatic, all-wheel, inherent and automatic central control.
Unimog is the ideal partner for the most extreme and challenging tasks, such as forest fire fighting, disaster rescue operations or power line maintenance. The Unimog U 4023 / U 5023 brings men and their equipment safely to the operating sites.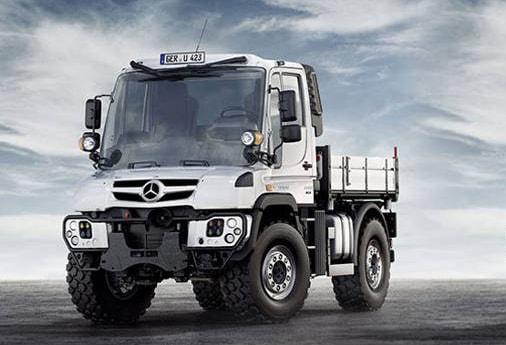 Unimog UGE
The UNIMOG UGE is a professional tool holder with a gross weight of more than 7.5 tons.
The Unimog can be equipped for specialised and customised roles better than any other mass-produced vehicle. It travels at a normal truck speed on the road – with a maximum speed of 90 km/h – and then offers exceptional off-road all-wheel drive capability. A highly versatile vehicle, UNIMOG offers many possibilities for tool mounting and use:
Working hydraulics,

High power hydraulics,

Mechanical front power take-off,

Power take-off …
Features of the Mercedes Unimog
The Unimog is a vehicle with many possibilities. Its capabilities are infinite. It can be used in the most difficult environments, its reliability and robustness will always make it a valuable ally.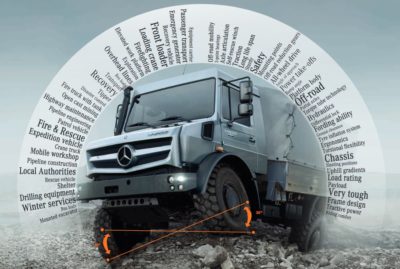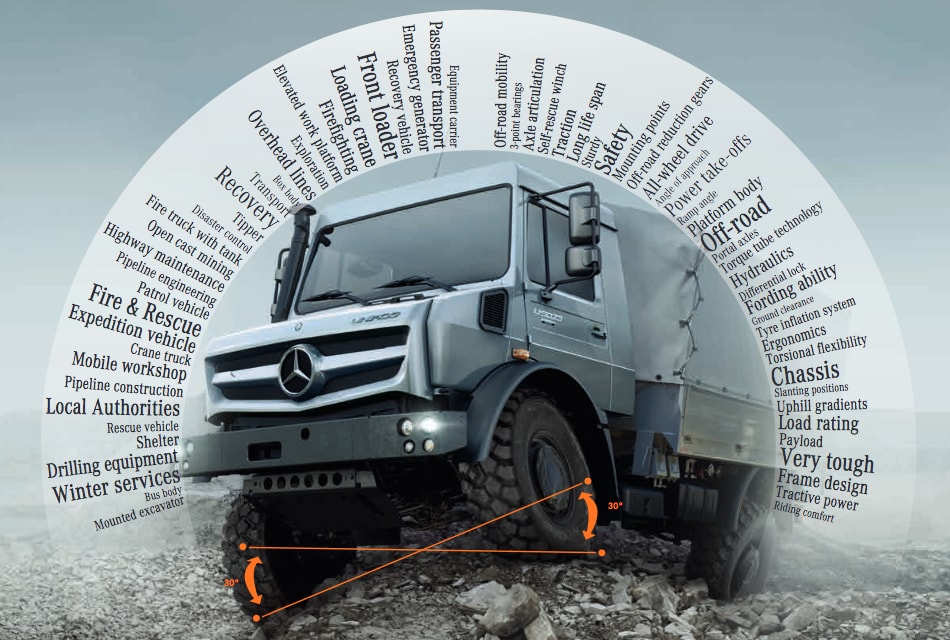 The Unimog, an economic choice
 

State-of-the-art and efficient Mercedes-Benz drive technology, proven and tested in large-scale production.

Low fuel, AdBlue and engine oil consumption.

Low maintenance costs due to longer intervals between inspections.

Driving speed up to 90 km/h.

Powerful high-end engine brake.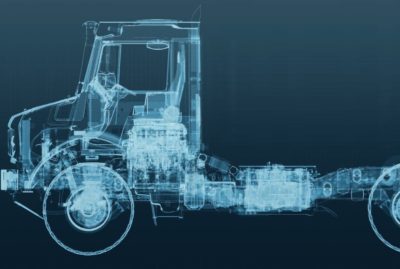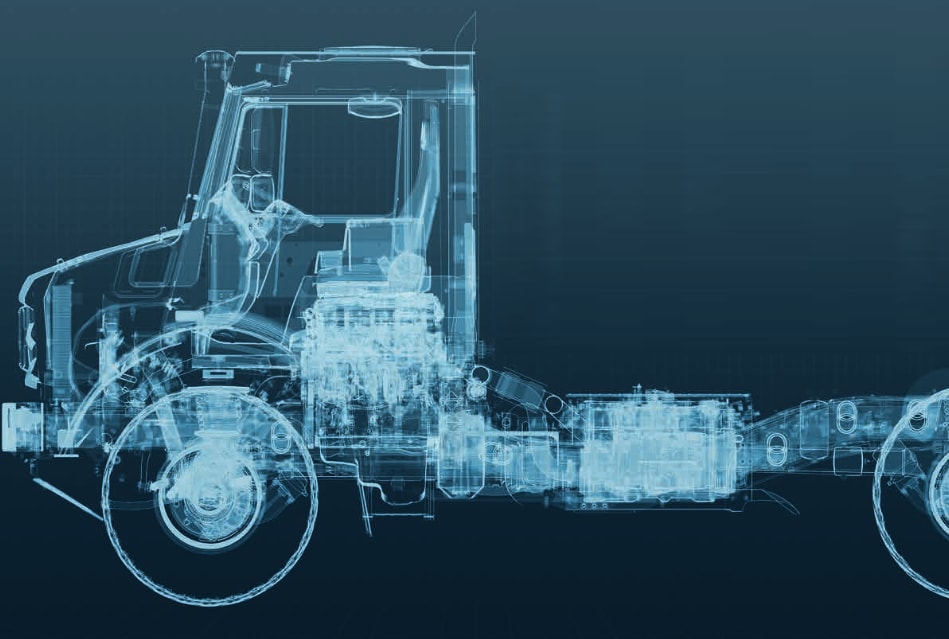 An environmentally friendly vehicle
New generation of engines with BlueEFFICIENCY Power own.

An investment for the future by complying with regulations with Euro VI emission standards.

Drastic reduction of emissions and particulates by up to 90% compared to the previous Euro V engine.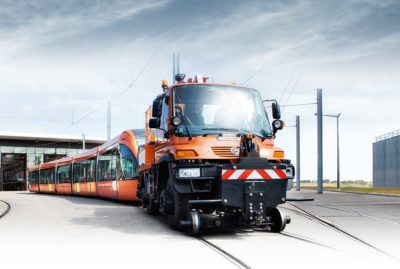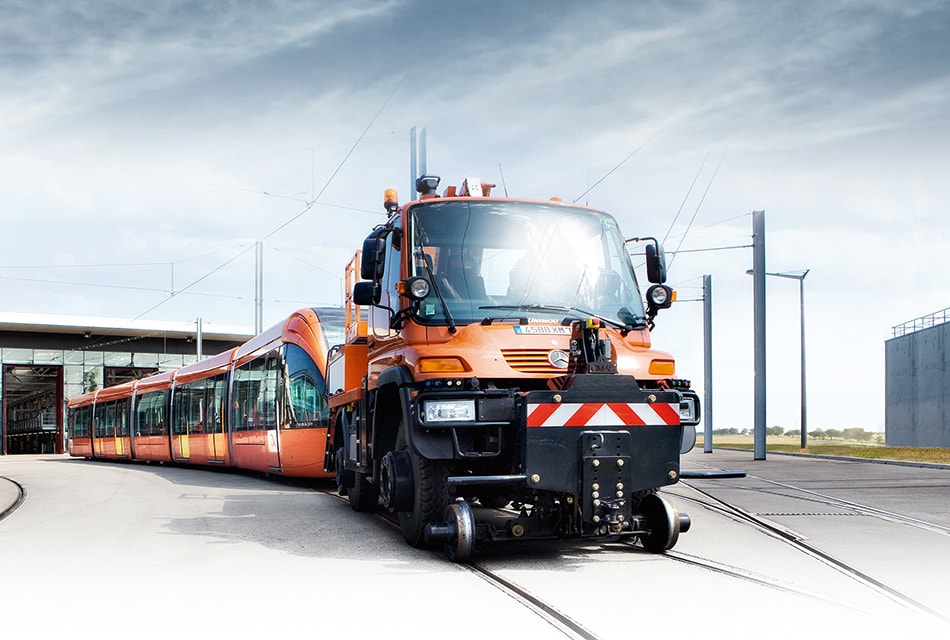 A strong and reliable vehicle
 

Long service life due to high quality construction and manufacturing.

Large radiator in protected position above the bumper.

Fully welded frame and closed transmission for long service life.

Extremely reliable thanks to large-scale production and testing.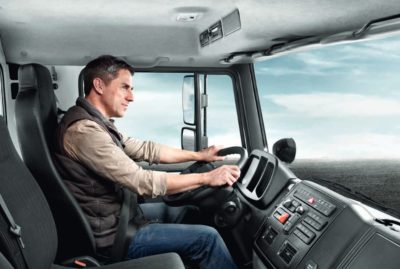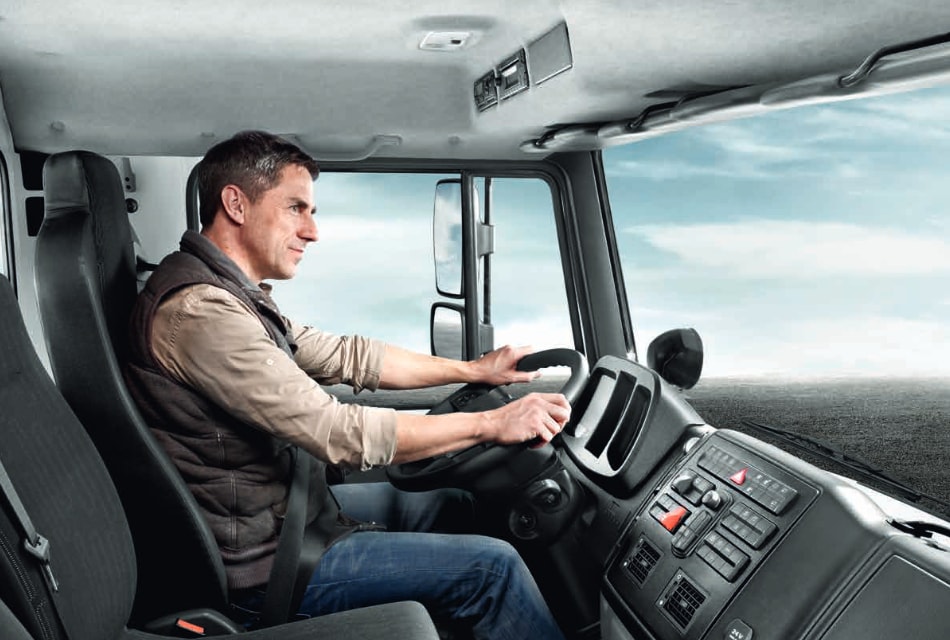 Emphasis has been placed on comfort and ergonomics
Large ergonomic cab with modern interior.

Easy operation thanks to innovative and clear controls.

New heating and air conditioning system.

Front camera to extend the range of vision.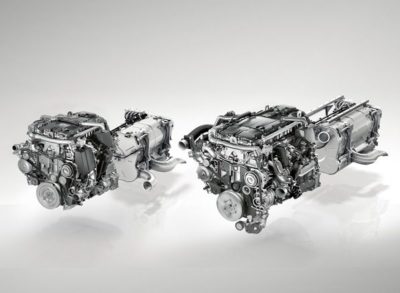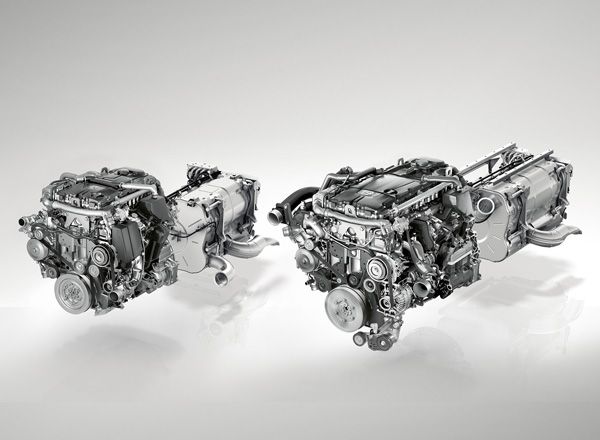 Very powerful
New improved 170 kW (231 hp) engine.

New transmission with faster gear change.

Batteries with increased capacity.

Higher standard nominal loads.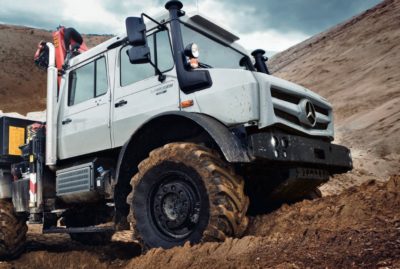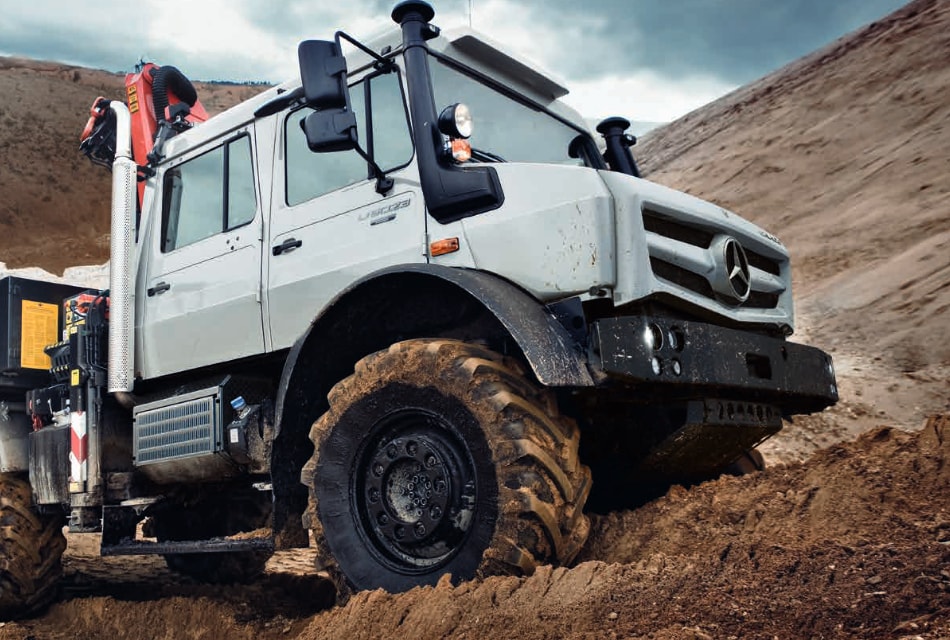 Exceptional crossing capabilities
 

Central tire inflation system with pre-setting.

All-wheel drive for high traction.

High ground clearance with portal axles.

Differential locks.

The short overhang of the frame allows for larger approach angles and larger ramp angles.

Off-road gearboxes for up to 100% climbing capacity.

Torsional flexible vehicle chassis.

Fording capacity up to 1200m.
If you're looking for an incredibly versatile vehicle with many possibilities, the Unimog is made for you!
The Lambert garage is the exclusive reseller for Unimogs in Belgium. We also maintain, sell spare parts and repair these commercial vehicles. We are the official dealer of Mercedes-Benz, the most famous brand in the world for its robustness. Every Mercedes-Benz vehicle is covered by the manufacturer's warranty.
We also offer various financing options to purchase the vehicle. You can lease (lease with option to buy, financial renting (long-term rental) or even a simple car loan.
Contact us for a quote for the configuration of a Unimog, a test drive of one of our vehicles or a price discount.