Mercedes garage specialising in commercial vehicles: heavy goods vehicles and light commercial vehicles
Whether you own a commercial vehicle or need to purchase one or more, our garage in Namur specialises in sales and various services for commercial vehicles. As a Mercedes dealer, you will find everything you require from a Mercedes dealership.
In the showroom of our commercial vehicle garage, we have a wide choice of trucks and vans: the Citan, the Vito, the Sprinter and the Unimog, as well as a range of other commercial vehicles.
In addition to sales, the garage is also and perhaps above all a place where repairs and maintenance are carried out. We also supply a full range of spare parts and offer a full range of services to keep your commercial vehicle on the road for longer. Located in Namur, Belgium, we welcome you to discover all the services our garage offers.
Exclusive reseller of Unimog throughout Belgium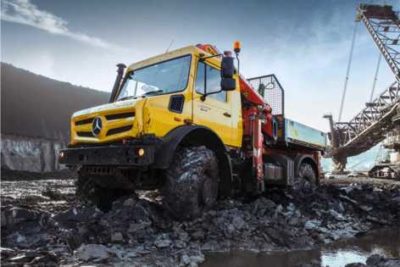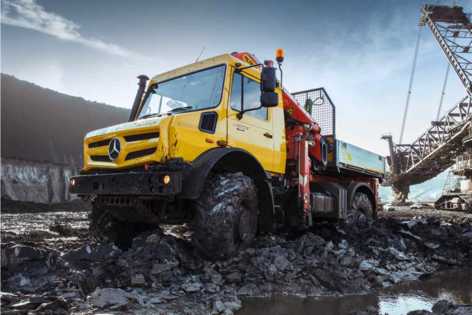 Unimog
The Unimog is a unique vehicle. It can be equipped for the most difficult and thankless tasks. Its off-road characteristics make it a remarkable tool for a wide range of applications:
Applications for municipalities: mowing, cleaning and spreading

Fire-fighting and various forms of rescue

Airport runway security

Various open-pit mine tasks

The transportation of heavy loads on rails

Transport for agricultural production and forestry services
Note that the Unimog can be transformed into a recreational vehicle with amazing properties.
The Lambert garage is the sole importer of Unimogs for Belgium. Whatever your requirements, please contact us.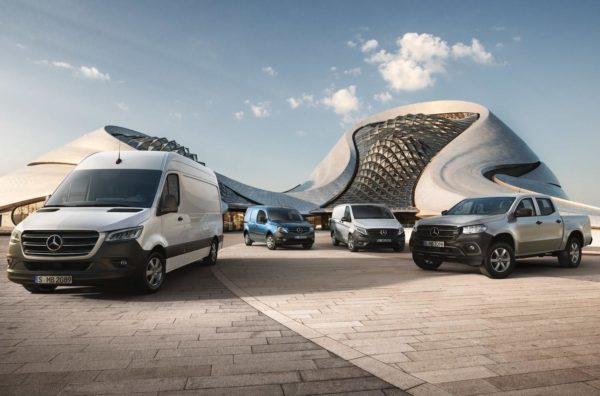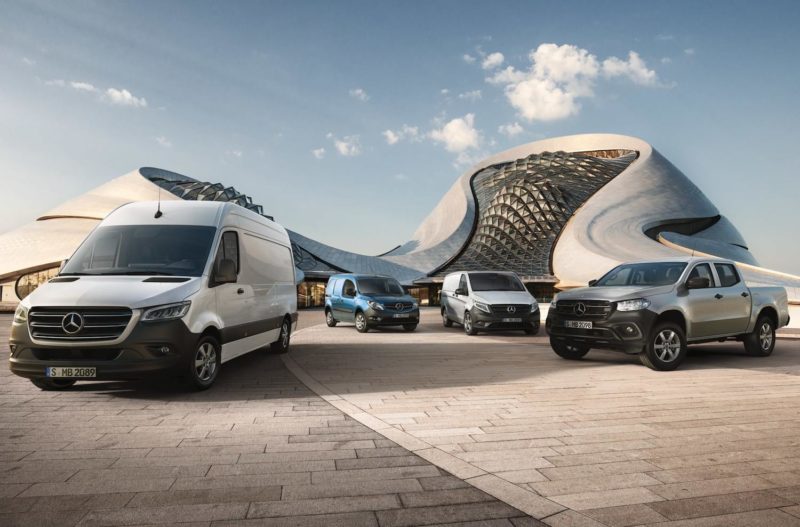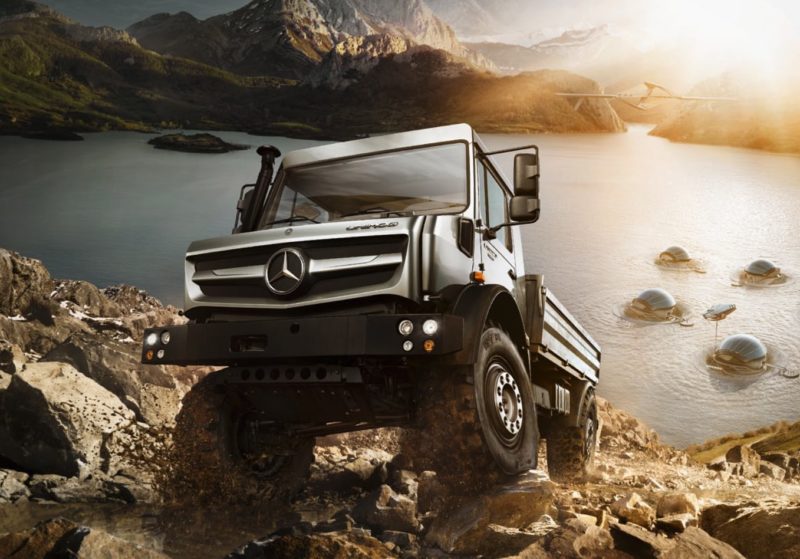 Commercial vehicle sales: Light commercial vehicles, van, pickup and Unimog
The sale of commercial vehicles is growing considerably. This is true of both light commercial vehicles – VAN – and pick-ups.
Commercial vehicles are work tools, but they can sometimes be used for leisure, as is often the case with the Vito or Unimog. That's why with the Mercedes range, you'll find a vehicle that will meet your needs, whatever they may be. With the large number of offers on the market, the future buyer may lose himself in his choice. To help you, we assist and advise you in the purchase of a new van.
Our Mercedes-Benz vehicles meet all requirements, whether those are for road tractors, minibuses or minivans, small trucks, double cab trucks, semi-trailers with high payloads suitable for transporting goods over long distances, dump trucks or dump trucks, transport suitable for large volumes, vans or refrigerated vans, refrigerated trucks, trucks with tail lifts, trucks with nacelles or tow trucks.
Our vehicles benefit from the latest equipment both in terms of safety and the great comfort of its occupants: air conditioning pack, pro pack, automatic transmission, cruise control, airbag, power steering, etc. All these options should be taken into account when choosing a vehicle. The first selection criteria will therefore have to be based on payloads and volumes as well as the sector of activity.
It is therefore important to contact a specialised truck dealership, such as Garage Lambert, to get answers to your questions about the characteristics of the vehicles that can meet your needs. The purchase of a commercial vehicle cannot be improvised.
If you are looking for a used van, we sometimes have some for sale, but we do not favour used commercial vehicles. The purchase of a new van is often a profitable investment over time because our vehicles are covered by the Mercedes-Benz manufacturer's warranty, with the piece- of-mind that you are dealing with a well-established brand.
Our qualified team will assist you in choosing the right model and purchase the right company vehicle for you.
Services for commercial vehicles offered by Garage Lambert
Your garage specialised in commercial vehicles and repairs opens its doors to you. We offer the repair and maintenance of your car at a lower cost and remain at your disposal for all requests related to your vehicle: Maintenance, bodywork, roadworthiness tests….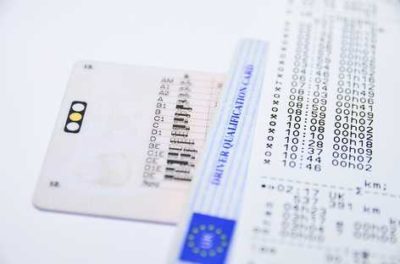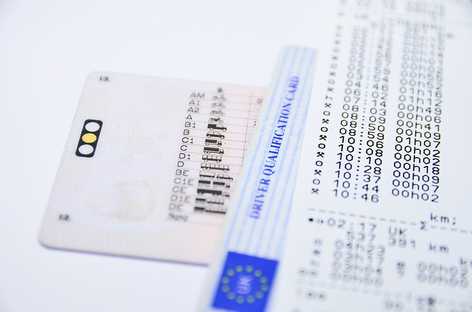 Tachograph calibration
The tachograph is an essential and legal device for all road transport vehicles. There are two of them, the analogue model and the digital model. They are used to record data relating to the driver's activities. The aim of this monitoring is to reduce the number of road accidents due to lack of rest and sleep. Our garage monitors your tachograph and ensures the control and calibration of your device.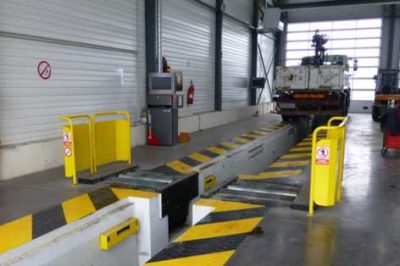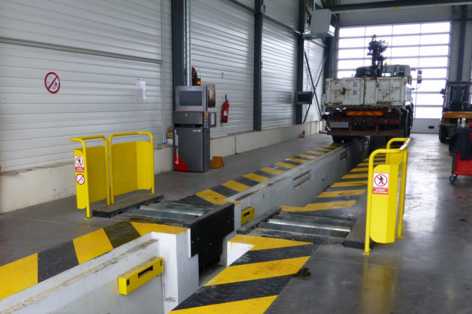 Passage to the roadworthiness test
A maintained vehicle contributes to road safety. The purpose of roadworthiness testing is to reduce the number of accidents caused by roadworthiness failures. This is all the more important when it comes to a commercial vehicle that can endanger the lives of many people in accidents.
By calling on the Lambert garage for the passage of your vehicle to the car inspection, you will benefit from a thorough roadworthiness test by an experienced technician beforehand and to obtain a green card at the inspection for your vehicle in good running order.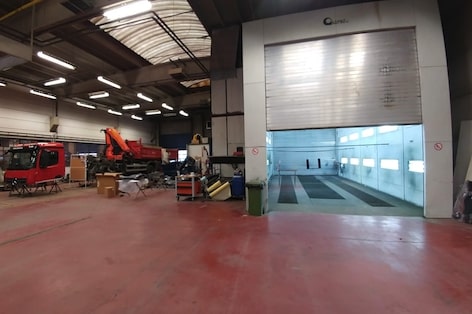 Bodywork for light commercial vehicles or heavy goods vehicles
We repair your bodywork following an accident or corrosion:
Protection of interior walls

Replacement of glazing

Mechanical work

Replacement or repair of damaged sheet metal parts and any other element (bumpers…)

Preparation and painting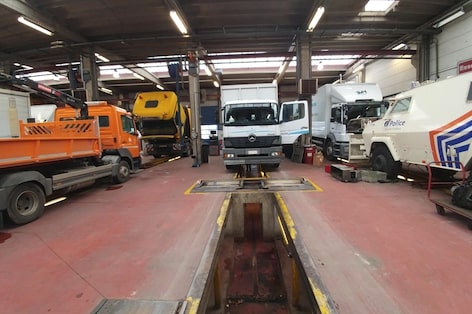 Repair of light commercial vehicles or heavy goods vehicles
Failing is never pleasant, especially when it comes to a professional vehicle. Sometimes a breakdown can cost a lot of money due to the immobilisation of the vehicle.
The Lambert garage quickly intervenes for troubleshooting and repair for truck and coach breakdowns as well as for various models of vans or NPVs. Our experienced mechanics guarantee you reliable and meticulous work carried out as soon as possible. With our facility, you don't have to wait for our staff to find the parts and have them delivered because we have the spare parts in stock on-site.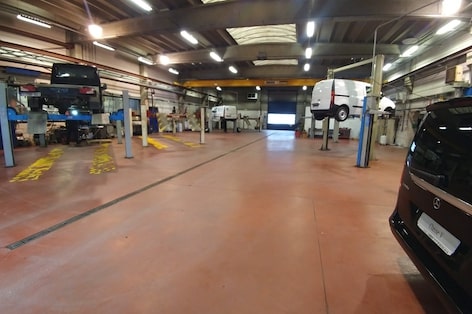 Maintenance of trucks, vans, coaches and NPVs
Used on a daily basis, commercial vehicles are sometimes subjected to extreme transport conditions and intensive use, which places them at the risk of rapid deterioration. Our workshop has the necessary tools to maintain your vehicles in accordance with the manufacturer's instructions.
We scrupulously follow the manufacturer's instructions to check and replace parts that are subject to wear and tear. We carry out the periodic inspection and emptying of all types of vehicles.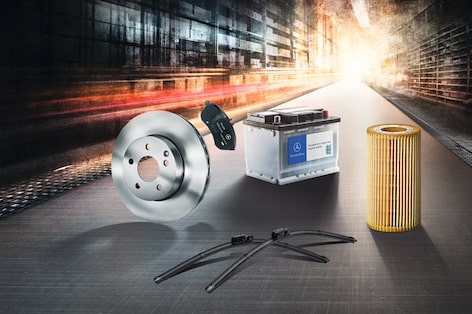 Spare part sales
Having the right spare parts for your utilities is imperative. Whether it is for the transport of people or goods, commercial vehicles are subjected to severe tests. It is important that these vehicles are properly maintained and repaired. We have a stock of spare parts. You can therefore come to the Lambert garage to obtain any type of part intended for a Mercedes utility vehicle.

Commercial vehicle garage in Rhisnes, near Namur
We use all our experience and skills to become the essential partner of any owner or future owner of commercial vehicles.
Whether you are from the region or a foreign road transport company, a construction company, a passenger or freight transport company, a private or public operator, we would like to hear from you. Whatever your needs, contact us to find out more about our solutions.